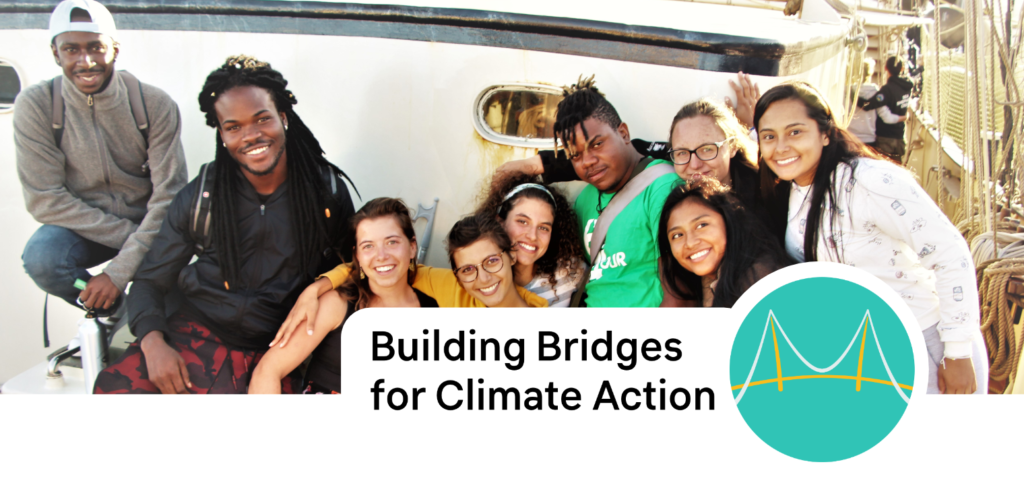 BB4CA

programme

The young cli­mate experts from Latin Amer­i­ca and Car­ribean (LAC) will under­take a 7‑week long online prepara­to­ry capac­i­ty build­ing before start­ing their vir­tu­al cli­mate jour­ney, where they will be under­tak­ing a 5‑week long mul­ti­fac­eted vir­tu­al pro­gramme between the 17th Novem­ber and 19th Decem­ber 2020 and meet around 50 dif­fer­ent actors and insti­tu­tions from Ger­many and Europe.The 25 young LAC cli­mate experts will pose demands, dis­cuss and exchange approach­es to cli­mate action in places of pow­er in Ger­many (Ger­man and Euro­pean youth, orga­ni­za­tions, ini­tia­tives, sci­en­tif­ic and edu­ca­tion­al insti­tu­tions, com­pa­nies, and final­ly gov­ern­ment offi­cials, nego­tia­tors, politi­cians). Through mul­ti­ple con­sul­ta­tions and feed­back loops the young cli­mate experts have already been involved in the devel­op­ment of the BB4CA pro­gramme in Germany.On top of the vir­tu­al meet­ings the young cli­mate experts will host 4 vir­tu­al pub­lic events in which they will share their knowl­edge, their sto­ries, their expe­ri­ences, their exper­tise and their real­i­ties of the unfold­ing cli­mate cri­sis. They will raise their con­cerns regard­ing the cur­rent impacts of cli­mate change affect­ing front-line com­mu­ni­ties and the expect­ed impacts on young and future gen­er­a­tions.
More Infor­ma­tion on the vir­tu­al pub­lic events will soon be avail­able here!

Full Sched­ules of Online-Pro­gramme and BB4CA Pro­gramme in Ger­many" will be avail­able for down­load here soon.

Legal Enti­ty:
Kli­madel­e­ga­tion e.V.