This artikel is part of the series Crises in times of global inequality — find more articles

HERE

.
Besides count­less arti­cles on Lufthansa, car sum­mits and issues alike, we cur­rent­ly hear very lit­tle about the effects of the coro­na pan­dem­ic in the Glob­al South. This is not because there is noth­ing to report about: for exam­ple, on the occa­sion of the Peters­berg Cli­mate Dia­logue the Envi­ron­ment Min­is­ter of the East African coun­try of Rwan­da, Dr. Jeanne d'Arc Mujawa­mariya, made it clear how seri­ous the impacts of the cur­rent pan­dem­ic could be, how it will aggra­vate exist­ing inequal­i­ties and what needs to be done now:
"The Covid-19 cri­sis has fur­ther exposed the unac­cept­able lev­els of inequal­i­ties in our soci­eties. […] We need to learn from this cri­sis and acknowl­edge the root caus­es of the Covid-19 pan­dem­ic — our unsus­tain­able way with nature[…] . Let's work togeth­er with the same spir­it of glob­al coop­er­a­tion and urgency[for] build­ing a world that is sus­tain­able for gen­er­a­tions to come."

Jeanne d'Arc Mujawa­mariya
[Peters­berg Cli­mate Dia­logue]
We have tak­en this call to heart and there­fore extend our gaze beyond the Ger­man Corona-Tellerrand.
The Extreme Vulnerability to Crises
Glob­al inequal­i­ty is often addressed against the back­ground of the cli­mate cri­sis — we are then talk­ing about states that are dis­pro­por­tion­ate­ly more affect­ed by cli­mate-relat­ed envi­ron­men­tal change and extreme weath­er events (e.g. due to a lack of finan­cial or tech­no­log­i­cal resources) — so-called vul­ner­a­ble states. These are coun­tries such as Ethiopia, Indone­sia, Venezuela and Van­u­atu, where droughts, storms and floods in par­tic­u­lar are already caus­ing major prob­lems [2,3,4,5,6]. But it is also about coun­tries like the Mar­shall Islands, which will no longer exist in 30 years' time due to flood­ing if the cur­rent cli­mate pol­i­cy does not change [7].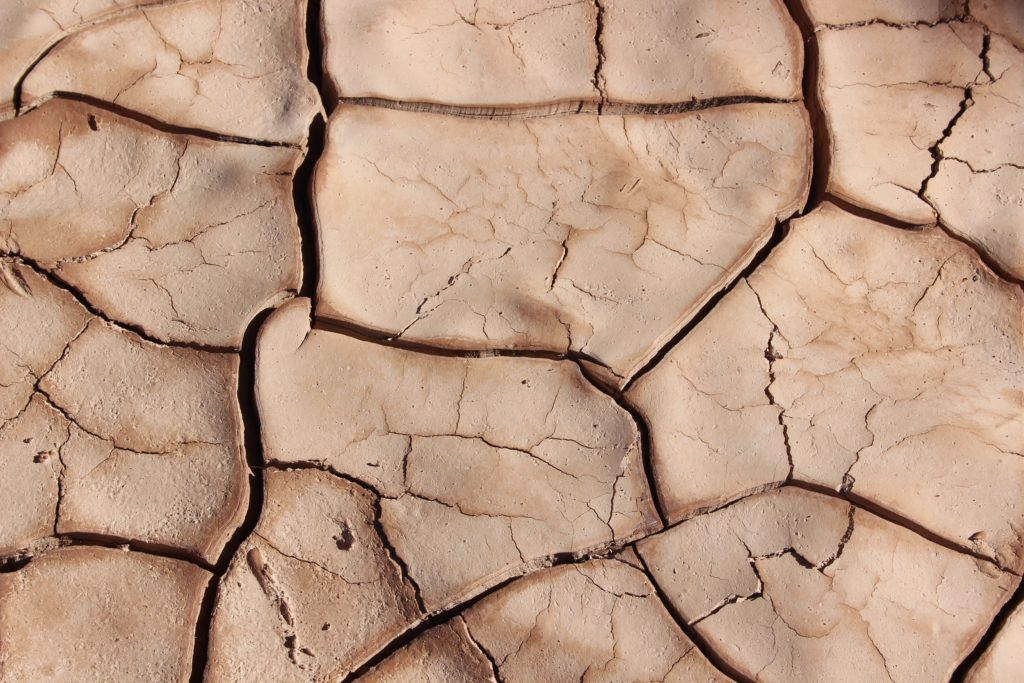 But vul­ner­a­bil­i­ty can also be seen in a more abstract way — as vul­ner­a­bil­i­ty or sen­si­tiv­i­ty to crises of all kinds, includ­ing crises such as the cur­rent Covid-19 pandemic.
Starting Point: Uncertainty and Inequality
What vul­ner­a­ble coun­tries have in com­mon beyond their fragili­ty to cri­sis are (among oth­er things) an inse­cure food sup­ply, poor infra­struc­ture and less finan­cial resources. This, com­bined with a geo­graph­i­cal­ly and thus cli­mat­i­cal­ly chal­leng­ing posi­tion, makes them par­tic­u­lar­ly vul­ner­a­ble — espe­cial­ly because they have very lim­it­ed capac­i­ties to adapt to upcom­ing shocks.

A fun­da­men­tal­ly high­er vul­ner­a­bil­i­ty means a lack of resilience to crises. On the one hand, state bank­rupt­cies, famine dis­as­ters, epi­demics or civ­il wars can be fought less effec­tive­ly in the first place- on the oth­er hand, exist­ing crises are favoured and inten­si­fied by oth­ers, such as the cli­mate cri­sis [9]. This prob­lem becomes even more severe when we look at social inequal­i­ties with­in the affect­ed coun­tries. Mar­gin­al­ized groups — such as women, chil­dren, indige­nous groups, peo­ple with dis­abil­i­ties or those liv­ing in rur­al areas — suf­fer par­tic­u­lar­ly bad­ly from the effects of crises. [10,11]
Current threat: Covid-19
Accord­ing to cur­rent knowl­edge, the coro­na pan­dem­ic pos­es a much greater threat to the Glob­al South than to the North. And it par­tic­u­lar­ly affects mar­gin­al­ized groups. As a youth cli­mate organ­i­sa­tion, we would there­fore like to draw atten­tion not only to the Glob­al South, but also to the young, i.e. our own, gen­er­a­tion. Against the back­ground of the wors­en­ing cli­mate cri­sis, it is already clear that young peo­ple will be par­tic­u­lar­ly affect­ed. This applies to every future cri­sis and also to COVID-19 right now, but how and why is this the case?
Health aspects
A glob­al health cri­sis obvi­ous­ly has seri­ous con­se­quences for people's health and, accord­ing­ly, for health sys­tems that are gen­er­al­ly spo­ken already more poor­ly equipped in the Glob­al South. For exam­ple, the num­ber of inten­sive care beds per per­son is sig­nif­i­cant­ly low­er in some regions the Glob­al South [12, 13, 14]. The sup­ply of hygiene prod­ucts such as facial masks is also more dif­fi­cult, hygiene stan­dards are gen­er­al­ly low­er and there is a lack of san­i­tary facil­i­ties in many places [15]. Fur­ther­more, coun­ter­mea­sures such as exit restric­tions and social dis­tanc­ing have much harsh­er con­se­quences: For exam­ple, in cas­es where peo­ple are high­ly depen­dent on their dai­ly income [16], but also in sit­u­a­tions where fam­i­lies of five or ten peo­ple live togeth­er in a sin­gle room with sev­er­al gen­er­a­tions [17].
Health insur­ance and, more gen­er­al­ly, social secu­ri­ty sys­tems offer less com­pre­hen­sive p[18]rotec­tion. Thus, the sup­ply of pre­ven­tive exam­i­na­tions is low­er and the gen­er­al health sta­tus of the pop­u­la­tion is also worse. In con­nec­tion with oth­er health prob­lems such as par­al­lel epi­demics, pol­lu­tion or mal­nu­tri­tion, the sit­u­a­tion con­tin­ues to be made more dif­fi­cult. In addi­tion to the alre[19, 20]ady dis­cussed men­tal health prob­lems, espe­cial­ly among young peo­ple, some coun­tries hav[21]e to sus­pend their vac­ci­na­tion pro­grams due to hygiene reg­u­la­tions or lack of mon­ey. This puts those[22, 23] who have not yet been vac­ci­nat­ed at risk – espe­cial­ly children.
Economy, Unemployment

&

Supply Situation
Unlike in Ger­many, the eco­nom­ic sit­u­a­tion in the Glob­al South is often a mat­ter of life and death for many: the weak in soci­ety, who live from hand to mouth, i.e. are forced to put their dai­ly income into food for their fam­i­lies, are hit much hard­er by the eco­nom­ic down­turn. In Dhar­avi, for exam­ple, a slum of 700,000 peo­ple in Mum­bai, a metrop­o­lis of mil­lions, the police patrol and put a stop to eco­nom­ic activ­i­ties of all kinds. This deprives the major­i­ty of the peo­ple there of the pos­si­bil­i­ty of some­how mak­ing a liv­ing [24]. The often already heav­i­ly indebt­ed states can hard­ly cush­ion this sit­u­a­tion [25].
In addi­tion, there is a dif­fi­cult sup­ply sit­u­a­tion at all lev­els, which is often already tense due to the cli­mate cri­sis. This pre­car­i­ous sit­u­a­tion is exac­er­bat­ed by the fact that many local mar­kets have had to close, sup­ply chains are inter­rupt­ed and there is a lack of aux­il­iary work­ers in agri­cul­ture. As a result, food short­ages often occur and there is a risk of hunger and mal­nu­tri­tion [26, 27]. This has a par­tic­u­lar­ly neg­a­tive effect on chil­dren, whose devel­op­ment is restrict­ed [28]. The con­se­quences of school clo­sures are even more imme­di­ate: In 117 coun­tries, schools offer 310 mil­lion chil­dren access to their some­times only meal a day. How­ev­er, 1.3 bil­lion chil­dren are cur­rent­ly not in school due to the pan­dem­ic. This has seri­ous con­se­quences in both the short and long term. [29]
Education and Prospects for the Future
Today, we can only guess at most how the world­wide clo­sure of kinder­gartens and schools, which last­ed for months, will affect the per­son­al devel­op­ment of ado­les­cents. These pos­si­ble and far-reach­ing con­se­quences must always be tak­en into con­sid­er­a­tion for fur­ther polit­i­cal deci­sions in the inter­est of young and future gen­er­a­tions, despite the com­pre­hen­si­bil­i­ty of the cur­rent measures.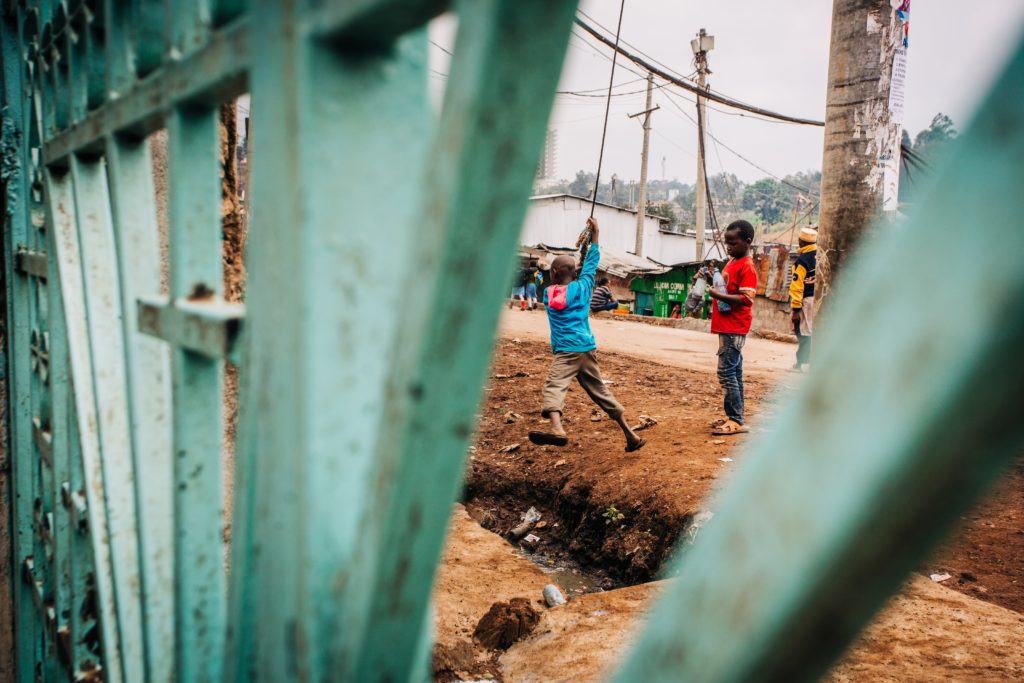 When dis­cussing mea­sures, domes­ti­ca­tion and debt cuts now, every­one must be aware that the con­se­quences of the polit­i­cal deci­sions will be felt for a long time to come and will be car­ried by our future gen­er­a­tions: The cur­rent shape of rela­tions between the Glob­al South and the Glob­al North will influ­ence our world and thus the future of bil­lions of young peo­ple in the long term.
Climate worsens Corona – Corona worsens climate?
Cur­rent­ly, the per­ceived threat posed by the cli­mate cri­sis is fad­ing com­pared to the threat of COVID-19 for many. Not because the cli­mate cri­sis does not already have seri­ous con­se­quences [30, 31] — COVID-19 is cur­rent­ly more tan­gi­ble for many peo­ple, espe­cial­ly in the Glob­al North. This does not change the fact that COVID-19 is ampli­fied by the cli­mate cri­sis. The dan­gers that coro­na brings with it in the Glob­al South affect regions where the cli­mate cri­sis is already hav­ing a par­tic­u­lar­ly intense impact. This is because in these regions the impacts of the coro­na pan­dem­ic are fur­ther inten­si­fied by the effects of the cli­mate cri­sis that are already occur­ring, such as droughts, floods and extreme weath­er events. All of these fac­tors are equal­ly bur­den­ing the econ­o­my, the sup­ply sit­u­a­tion and the health care sys­tems. This makes it even hard­er for the affect­ed areas.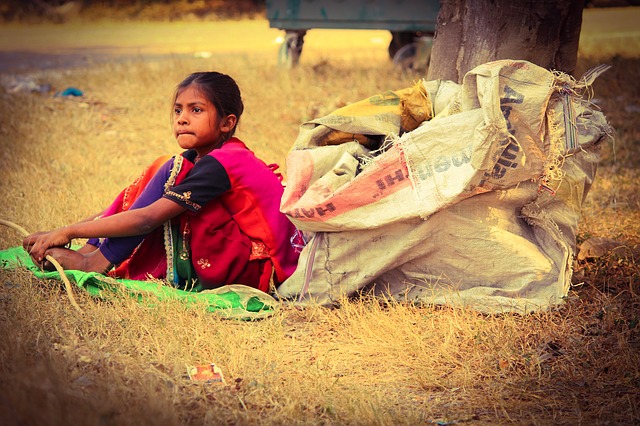 Nec­es­sary cli­mate pro­tec­tion mea­sures are more dif­fi­cult to achieve, because already scarce resources and insti­tu­tion­al capac­i­ties are need­ed more acute­ly in oth­er areas. Cli­mate wors­ens coro­na. And coro­na exac­er­bates cli­mate [32].
Double crisis — and now?
This is a rough sum­ma­ry of the cur­rent sit­u­a­tion. Not too bright, isn't it? That's what we thought. That's why we've been rack­ing our brains for a few weeks now about the cur­rent sit­u­a­tion: how are states that have already been forced to take on debt, both now and in the past, in the face of struc­tur­al prob­lems, ongo­ing cli­mate impacts and oth­er crises, sup­posed to cope with this increas­ing fre­quen­cy and the mutu­al­ly esca­lat­ing dras­tic nature of com­ing crises? We are look­ing for ideas: What can and must we learn from the cur­rent cri­sis for oth­er, future glob­al crises, such as the cli­mate cri­sis? And we talk to young peo­ple from the Glob­al South to hear from them how they expe­ri­ence and assess the sit­u­a­tion. We want to give a plat­form to some of them here, in this series of arti­cles Crises in Times of Glob­al Inequal­i­ty. Our aim is to ampli­fy the voic­es of those who have been heard far too lit­tle in the media debate. Because COVID-19 also gives a voice to peo­ple from the Glob­al North, even though the top­ic affects our entire world.
From now on every few weeks we will post a new inter­view with a young per­son from the Glob­al South who will tell us how she is doing in the cur­rent sit­u­a­tion, how Coro­na has changed her life and how this is con­nect­ed to the cli­mate. Drop by, we would be very hap­py to wel­come you back here for our next arti­cle. Click HERE!